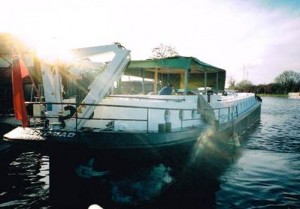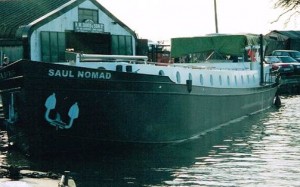 LOA
25.00mm
82'00"
LWL
23.00m
75'5"
Beam
4.48m
14'9"
Draught
1.325
4'4"
Displacement
52500kg
52.5t
Engine size
150-180 hp
Tankage
Water;
3000 litres
660 gals
Fuel
2000litres
440 gals
Heating oil
1700 litress
375 gals
Sewage
675 litres
150 gals
SAUL NOMAD available in two sizes, The sheer shape lines are not as deep as that of MIRANDA and not as shallow as ERMINTRUDE. She retains the standard Dutch stern.
This larger vessel is fitted with a 235hp Cummins engine driving hydraulically an fully azimuthing thruster for propulsion, plus a bow prop. This allows total control for single-handed operation. A conventional engine and rudder installation can be fitted.
Hydraulic power is also provided for a stern crane to lift a small car aboard if necessary.
Accommodation based around master cabin plus two guest cabins plus generous communal areas. Or the arrangement can be tailored to suit individual requirements.