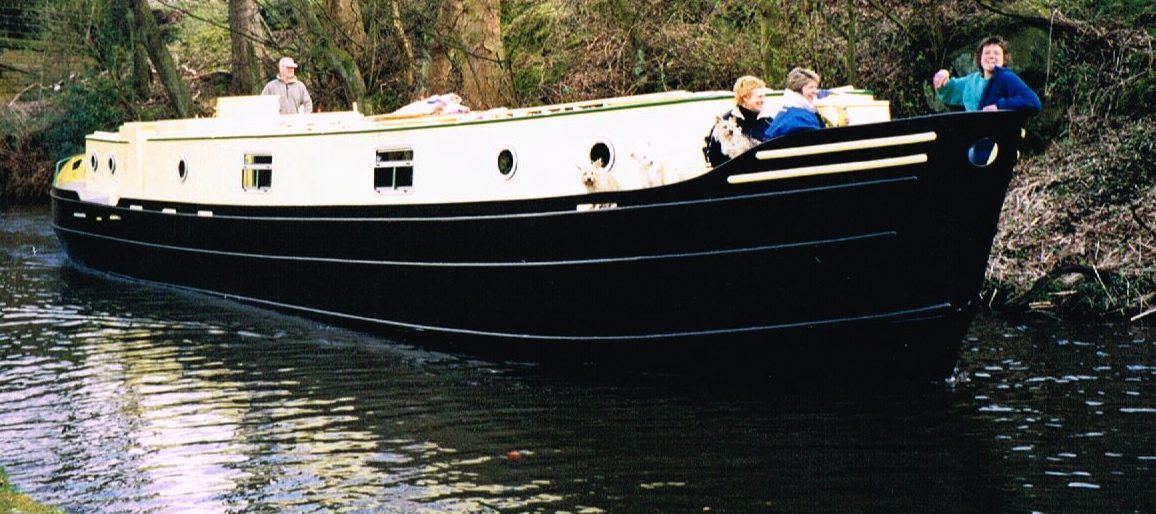 LOA
17.07m
56'0"
LWL
15.67m
51'5"
Beam
3.66m
12'0"
Draught
0.86
2'10"
Displacement
23000kg
23.0t
Headroom
1.86m
6'1
Water;
1800 litres
400 gals
Fuel
950 litres
410 gals
Engine size
90-140 hp
Tankage:
Fuel
950 litres
410 gals
Water
1800 litres
400 gals
OBERON is designed and built for both inland and offshore cruising.
OBERON 56 does not conform to any specific conventional "Dutch" style; very much a meld between English and Dutch barges; she features a standard "English" counter and swim stern. This could be removed and replaced with a proper Dutch style, but space in the aft end would be lost.
This is a popular size as there are already four afloat. The design features low freeboard sections to allow easier boarding access. The design is intended for two people to live aboard/cruise aboard for several years: the wheelhouse is intended just as a wheelhouse and not to double as a deck saloon thus keeping living private.
Single engine 80-125hp recommended. She has a Schilling rudder as standard which provides excellent manoeuvreability even at very low speeds therefore obviates the need for a bow thruster.
Design could be shrunk slightly to under 15m and be modified to incorporate an aft cabin.
Number 1 took a sea trip up the East Coast from the Thames estuary in force 5 winds and seas, just to make sure should could handle it. Carried out without undue problems and with no water across the decks.